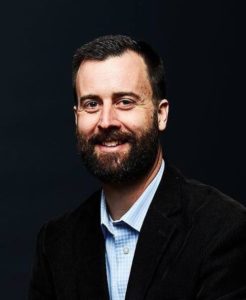 Hey Fellow Contractor,
* Does your website look like a 2004 model?
* Or is it too hard for you to get updates made to it?
* Or worse yet, do you not even have a website?
When you read my story today you're going to discover why I started this business, and exactly what all is included in our laser-focused Protractor Website System.
My name is Martin Holsinger, and not too long ago I was just like you…
Let me tell you a quick story about how I had my own remodeling company but didn't know how to build a website or who to hire for help with it.
I was struggling with doing the carpentry work during the day, writing proposals at night, and taking care of my growing family.
But when it came to my online presence, I felt like my hands were tied.
I wanted to make a great impression online, but I didn't know how or who I could trust.
EVEN THOUGH… My business was growing through word of mouth,  I still wanted a website that would help me look good to those homeowners doing  research online. …
Fast forward…
Then we moved overseas as missionaries.
This meant I couldn't continue building my remodeling company anymore.
But the story doesn't stop there…
Almost immediately, I needed a website for our mission so that we could keep friends and family informed back home…
At this point, some people try and get a "free" site with Wix or some other app. But it doesn't take long to see those platforms really aren't "easy" or "free."
And then, some people hear that WordPress is free, and so they try figuring it out themselves till they give up in frustration.
I was definitely frustrated by it too, and so what I did was ask a young friend to build me a website with WordPress, which worked a little better, but at that point I still didn't understand the Internet.
Then one day I joined a network marketing opportunity to try and earn some extra income online, and that led me to start studying online marketing.
I spent countless hours learning and studying how websites and attraction marketing works.
AND THAT'S HOW… I discovered the Genesis Platform and a series of WordPress plugins that works well for marketing local businesses…
We moved back to the USA, and I started using my newfound skills to help local businesses around our city with their websites.
I never stopped learning or refining my skills.
A few more years went by growing my website agency, but I was serving anyone and everyone in our local city…
One day, I was invited by the local Home Builder's Association to give a presentation on Websites and Marketing to their contractor members.
And that's when the light bulb went off.
I had an "ah-ha" moment. Something inside of me began to sing like an angelic choir, or handwriting in the sky.
It dawned on me that, "I'm a contractor on the inside, but I also have an extensive knowledge of websites and marketing…"
"…I should combine the two, and help my fellow contractors with their online presence."
Because I was once in the exact same shoes you are in. I get it.
I know exactly how it feels:
* To want a professional contracting business that is highly respected in the community BUT not know how to get it.
*  To try and build an online presence BUT give up in frustration.
*  To hire others to help me with my website, BUT find out they really don't know what they are doing or even care about this industry.
*  To have someone hired to help me, BUT they don't return my emails or phone calls or give me the help I really need.
ONCE I REALIZED… I could use the knowledge I already have to help contractors who are in the same shoes I was in, that's when I made a radical change in my business…
I spent the next 6 months writing the book [Contractor Marketing Simplified].
I started networking with other contractors on Instagram and building friendships with people who are passionate about this craft.
Then, I launched the Protractor Podcast in order to Inspire, Motivate, and Educate contractors and help them with their business.
Maybe you knew all of that already.
But what you probably didn't know, is that at the same time I was doing all that… I've been refining and perfecting our website systems, specifically, to help contractors who are struggling in this area.
Many contractors have read my book, and listened to our podcast, but still came to me looking for help with their website.
Even though my book teaches the concepts, systems, and procedures we use, they still came wanting to hire me to help them.
What I realized is that it's not enough to teach people how to do it.
There are still folks in the trenches who simply want someone they can trust to do it for them.
And so that's what I did.
That's why I created the "Contractor Website Framework".
First, I started by helping a few contractors who initially reached out to me and hired me to help with their websites.
Developing this platform and all these systems took months of focused effort to create and has cost me years of money, study, and execution.
But it has been totally worth it!
What used to take us months of torture, we can now get done in just a few weeks!
Our contractor website service is designed to give you a modern, professional, up-to-date website that makes you look good.
It takes the worry out of your mind so that you can go out on the job everyday and do what you do best.
It makes sure you get content changes made quick and efficiently, so you don't have to wait for weeks or even months to get changes made.
But don't just take my word for it. Listen to what these contractors have to say…
"If you are frustrated with your current website provider, or don't even have a website, I would highly recommend going with Protractor Media. Their website system is straightforward, and eliminates those frustrations."
– Jackson Andrews, Jackson Andrews Building + Design
"I finally got a new website! Thanks Martin for getting me up to date and making my new site look awesome! If you need a new website I highly recommend Protractor Media as he made the process easy and did a great job."
– Toby Cornell, Cornell Custom Construction
"Recently we enlisted Protractor Media to upgrade our website to be more SEO Friendly. In only 6 months, they have moved us up significantly on Google, and we are thrilled with the new website that is performing incredibly. It has been upgraded in every way, and we can't think Martin and the team at Protractor Media enough!"
– Brad Leavitt, AFT Construction
You can read more testimonials and full case study reports on the next page if you want to. Click Here.
Well, that's a little bit of my story and why I started the Contractor Website System.
As far as everything else I do…
The Protractor Podcast keeps me quite busy. I try to publish a new podcast episode every week on Wednesday morning.
I plan to write more books in the future too. Writing a book is a lot of work. But I found out that there's nothing quite so rewarding as writing and publishing a real book. So I hope to continue to do that.
But the main thing I'm most excited about right now, is helping contractors build their website and online presence.
If you are frustrated with your current website provider or don't even have a website yet, then get started with us today.
We'll help you look awesome online!
Thanks for reading a little bit of my story today, and I look forward to hearing your story and getting to know you better.
Martin Holsinger
Get Started