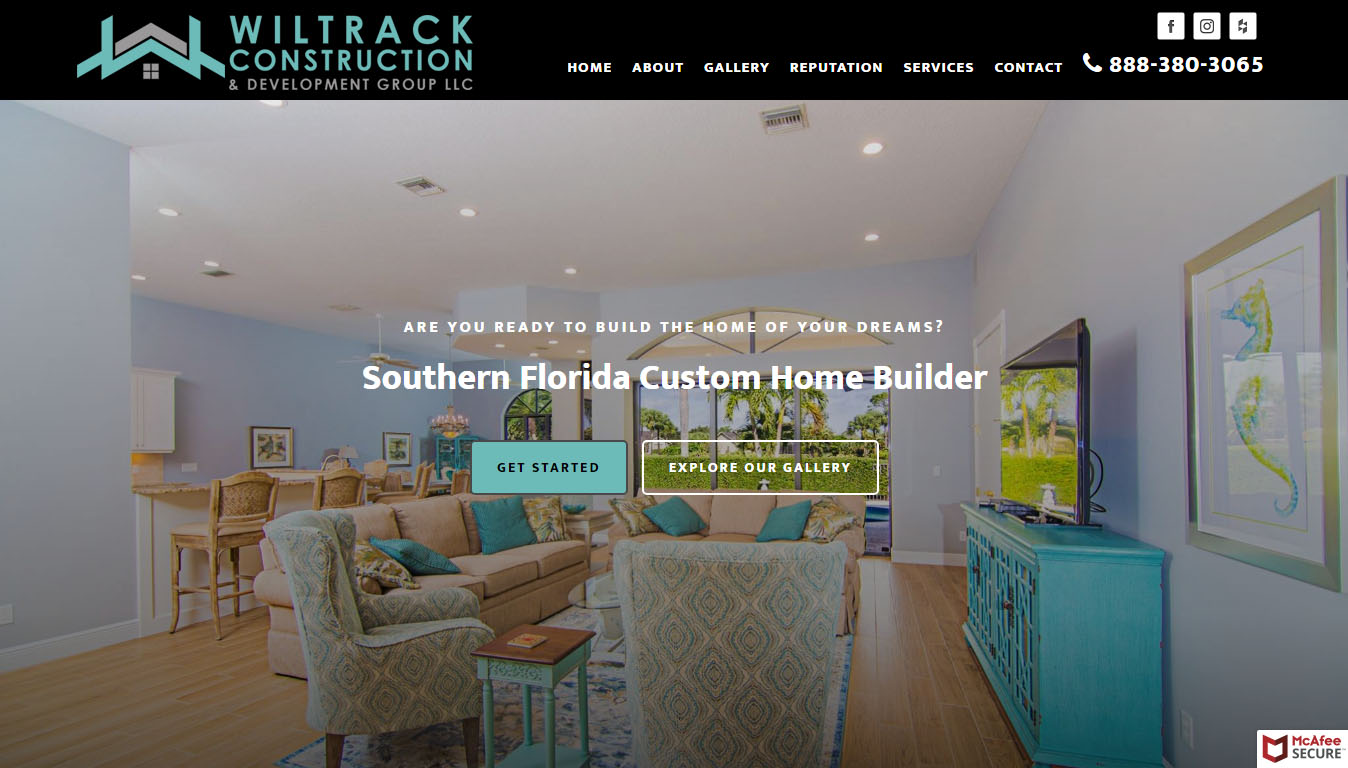 My name is Michael Wiltrack. My specialty is building custom boutique style homes and doing whole house remodels.
Before I got in contact with Martin and had the opportunity to work with him and Protractor Media, my online presence was non existent. I had no idea how to market my website to potential clients and didn't have a portal to make it possible and showcase my work.
After much research on what company to choose to help me design my website, I couldn't find any matches for the general contractor space. Nobody had the experience I was looking for in contracting and in website design.
I didn't think I would be able to find anyone with a skill set to really make my website and online presence shine the way I envisioned it. I tried to design the website myself and I didn't have the know how or the hours to put into it. I mean what contractor has that many extra hours after working 12 hours for yourself.
I was, and still am, an avid listener to Martin's podcast (The Protractor Podcast) and loved the knowledge he was helping spread through that platform and I knew he was the man for the job. Since I was a subscriber to his podcast, and read his book, I received his email about his new business venture. I immediately hopped off the treadmill that I was on at the gym, and signed up as quickly as possible.
The system and team at Protractor Media helped me with every step of the website building process. The way they ask for information is so easy to understand and put together as a busy contractor, while still being very involved in the process.
The entire process went much smoother than anticipated, I've got a keen eye on what I like and the Protractor Media Team not only executed It, but they went above and beyond what I had pictured in my head.
My favorite feature is the service and turnaround time from Martin and the team! I had multiple changes that I wanted made and before I was able to check the website again, it was all changed correctly as I asked. If only every other interaction I got from other customers and vendors went this smooth.
Don't hesitate one second to call Martin and the team. They know contractors, and they know exactly what you're looking for to stand out from your competitors.
The only thing I would change about the consideration of the Protractor Website System, is I would have called them sooner. I got my first two leads in under 24 hours!!
I can't speak highly enough of the team at the Protractor Media Company. The tremendous help they have been to not only me personally, but my company as a whole. I've used multiple other "website developers" (Loose term) in the past. Martin's team did what the other people couldn't do in a year, in only two months. And it would have been even faster if I would've gotten him all the information he needed in a timely fashion.
Mike Wiltrack, Owner
Get Started