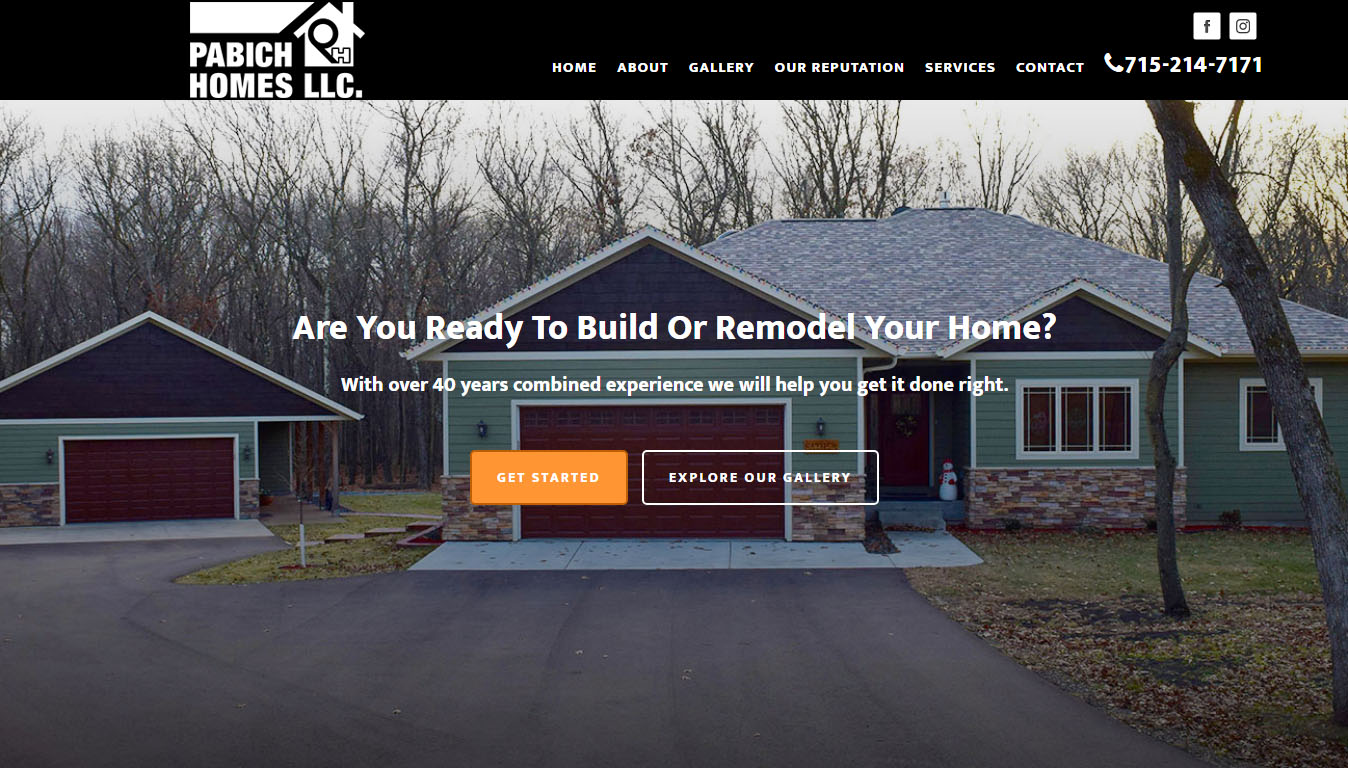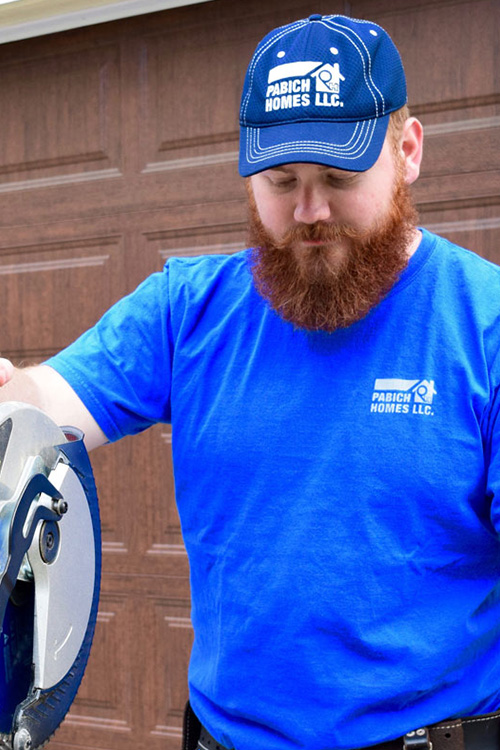 My name is Sam Pabich and along with my father, Bill Pabich, we own and operate Pabich Homes LLC
Before protractor media we were on Facebook and Instagram. We weren't really using either to generate business though. We had those accounts to make sure we were "out there" and that people could find us in a few places.
We had no website.
We had a hard time understanding google and how the internet really worked. We are contractors, not internet gurus. Trying to figure out building our own website and getting google set up properly was a huge hassle and we didn't know where to begin nor did we have the time.
We went with the Protractor Website System because we grew to trust Martin through Instagram and The Protractor Podcast. It was clear to me what Martin's vision was with his new company and it was a vision that was in line with what we needed in a website.
Protractor Media takes care of all of the back-end housekeeping type tasks. Things we don't understand and really don't have a lot of time to set aside for. They are always timely with answering questions and directing us to the tasks we need to complete.
I'd say everything went well when we were building our site. At first I was concerned about not being able to meet face to face with Martin or his team. I was pleasantly surprised by the Protractor Media Team's efforts to answer all of our questions and even create videos specifically directed towards us to help guide us.
The Protractor Page Templates were key to the success of our website build. If you haven't caught on by now I am not an internet savvy type of guy and the more straightforward and clear things are for me the better. The page templates made everything easy and quick.
Our favorite feature so far has been the continued education and assistance. Our content is constantly changing and the team at Protractor Media has been there to make changes on our site or help us further/better our online presence.
If you are a contractor that is frustrated with your current website service and needs some help with your online presence, Protractor Media is the place to look. Having a company make you a website is one thing, but to have a team on your side to not only build your site but also provide continuous support and supply additional education about your online presence is priceless.
If I knew of somebody that was considering the Protractor Website system I would urge them to take the jump. Having someone that understands contracting and all of the daily business struggles we go through and then uses that knowledge to best build a site that is inviting for potential clients and easy for the contractor to maintain is key.
Sam Pabich, Pabich Homes
Get Started