Maplehurst Outdoor Living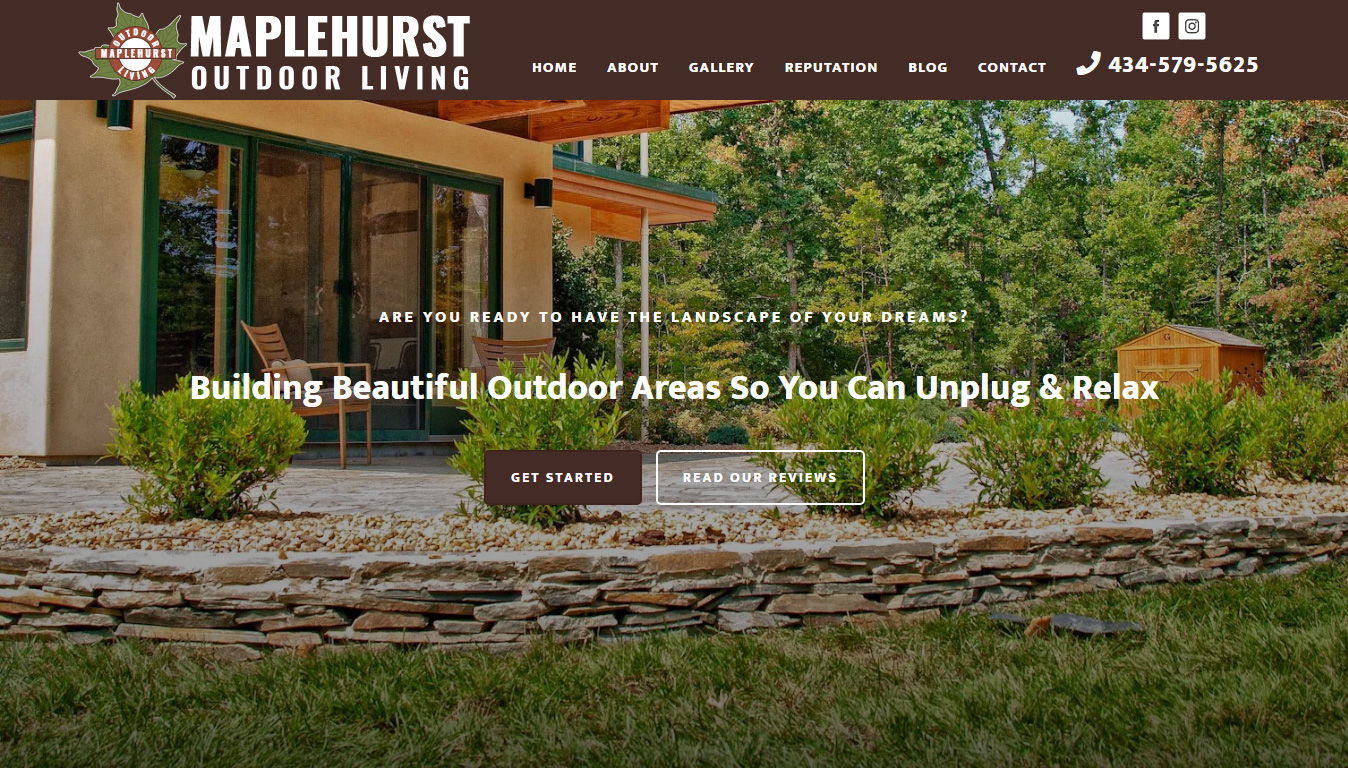 My name is Joe Wilkerson with Maplehurst Outdoor Living. I specialize in creating and building outdoor living areas.
I had a site developed years ago for my nursery. The company did a nice job for the development but the site was not easily managed. Very little management was offered.
I felt disconnected from the development and lost in the lack of strategy. I had no real way of boosting the site in SEO.
Martin's book really opened my eyes to a marketing strategy, The need for it, and motivated me to get moving.
His book, following him on IG, and listening to his podcast built up trust. Also the other sites developed made me excited about what I would have.
I have very little idea of what it takes to build a website nor a desire to know. I was able to write and provide pics and it was complete. I thought it all came out Very well.
If you are serious about growing your business and would like to choose the work you like to do, a great website it critical to your success. A great website says so much about your business. A great site can give your potential clients confidence in your ability and professionalism.
I plan to grow and develop my business into strictly an outdoor living company. my website is the first level of interaction I often have. A great first impression is a must.
My favorite feature is the SEO optimization and updates. I want to be found!
I can't say enough good things about our site and how much improved our online presence is over my previous website. Martin and his team are top notch!
Joe Wilkerson, Maplehurst Outdoor Living
Get Started