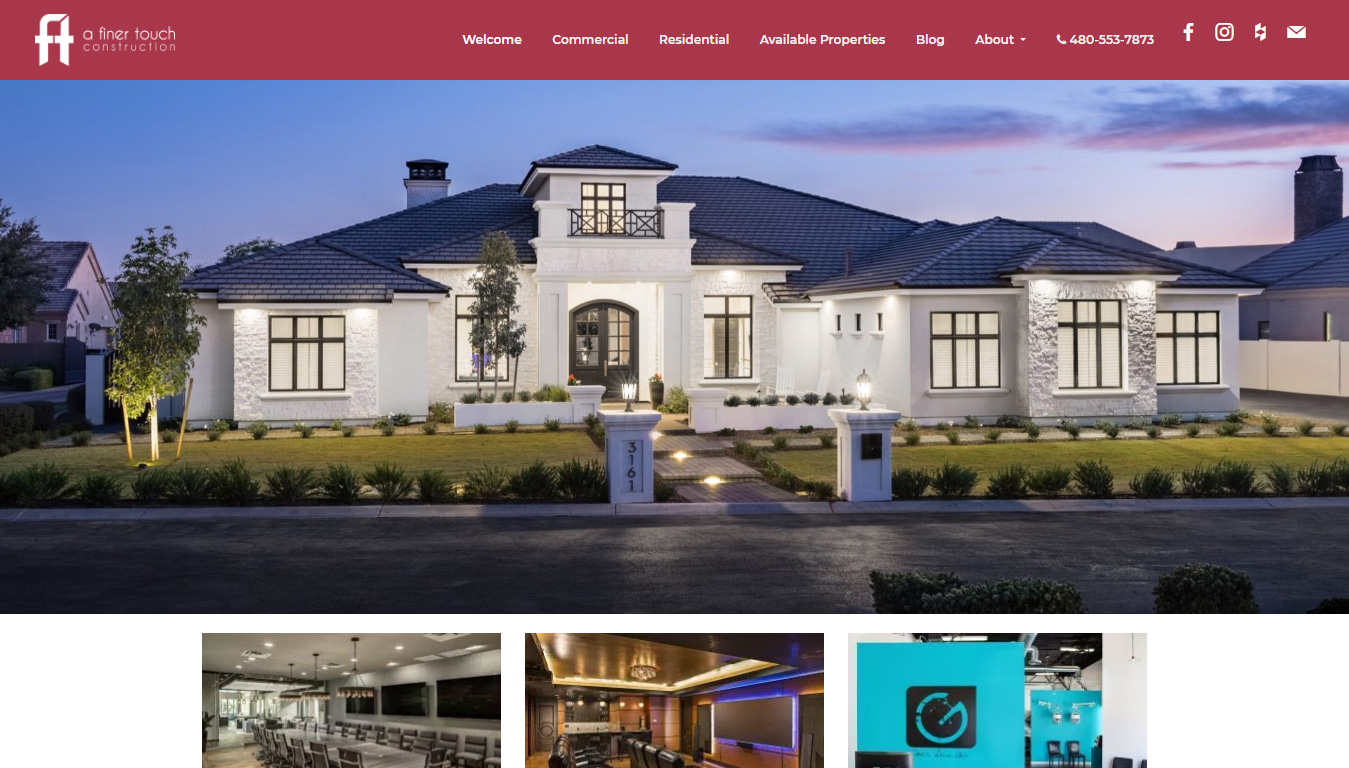 I'm Brad Leavitt with AFT Construction. We specialize mostly in building new custom homes. We also do high-end remodeling and some commercial work as well.
Before Protractor Media, we had a good grasp and understanding of social media. Social media is an avenue that has been pretty successful for us. But what we really lacked was a strong presence on google. In fact, if you searched for our services, we were past page 50 or 60. I mean we weren't anywhere to be found.
We also had issues with our website. It was slow.
Although it was kind of nice how it looked, it just wasn't performing well.
It was difficult for us knowing that we weren't easily found online, and our website wasn't performing like it should be.
In the past we had an outside vendor build our website. They had another full time job. And they were doing this website part time at night. So it was nearly impossible to communicate. Which made it frustrating at times.
So we decided to go with Martin and his Protractor Website System because we wanted someone responsive, and knowledgeable about our website and our SEO needs. We now have the ability to communicate with someone who has a very good understanding as far as how to build a website, how to make it function properly, and rank better on Google.
The best part about this is we've had to spend almost zero effort. We'll put together some content on our side as far as the blog post or a new project portfolio. And then Martin's Protractor Media team takes care of everything else. It's been completely hands off and the communication has been phenomenal. We're now huge advocates of Protractor Media.
Probably the best part about our experience with Protractor Media, and this has even exceeded our expectations, is the SEO results. Before when you searched for our services we were at page 50 or beyond on Google. Now we are on Page 2, and hopefully soon we'll be on Page 1! It's been amazing how quick we've jumped to page 2. It's only been less than a year to make that much of a jump!
If you're frustrated with your current website provider, or you're paying too much money, or whatever the issue… You have to speak to Martin or someone at Protractor Media. They know what they're doing. They understand how it works. They understand not only the functionality of your website, but also your personality to kind of represent your vision. And they are always ready to help you.
They're the best.
Brad Leavitt, AFT Construction
Get Started