A Force of Nature Landscaping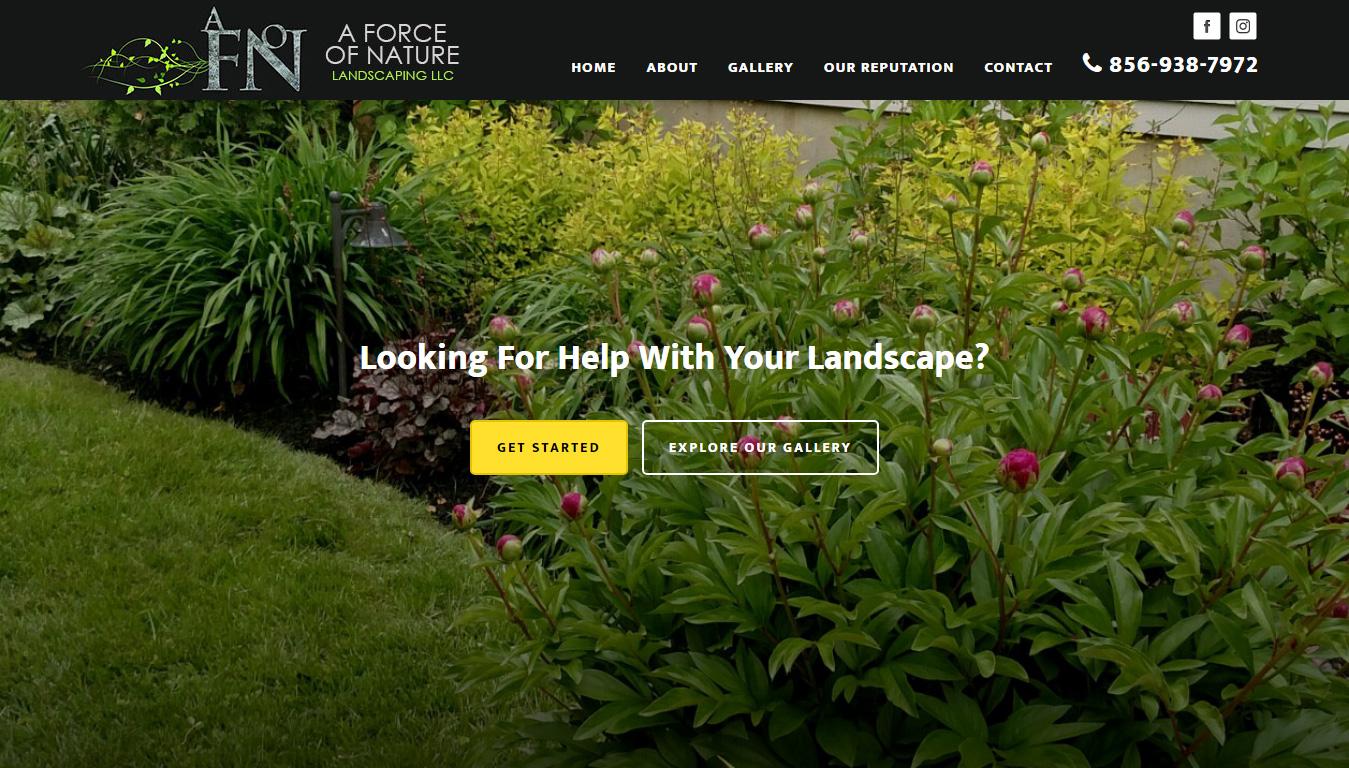 My name is Jim McCausland and Tom Harbora is a partner. We are A Force of Nature Landscaping, landscape contractors
Before Protractor Media, we had no website and the only online presence that we had was that through social media, Facebook and Instagram. The only other advertising tool that we used was the Yellow Pages, where we had an ad, and literally only received 3 calls a year from
In regards to challenges that we faced starting with a website, we looked around and everyone was super expensive and the look did not cater to a contractor. We wanted things to be simple, look good, be easy to navigate, etc.
We knew nothing about setting up and maintaining a website. And we knew nothing about SEO! I read Martin's book and gained tremendous insight on websites and SEO! After reading the book and following Martin on social media and listening to the protractor podcast, I began to check out all the websites that they have been designing. I also noticed all the success those businesses have had with them. Tom and I debated for a while. At first we wanted to hold off and wait another year, but finally took the leap and it has paid off!
One reason we chose to go with Martin and the Protractor Website System is that the websites are specifically designed for contractors, by a contractor!
Also, the websites are very easy to navigate, look great, and the process is very easy for us. We love how everything is integrated.
Everyone seems to have great success with their Protractor websites.
All we had to do was provide the information that the Protractor Media team asked for. It was a very little hassle and the process was pretty seamless.
I was worried about moving our pictures to you the website team since I never used a real camera other than our cell phones to take pictures of our work. Using the dropbox system and moving over all of our good photos, it was very easy!
The Protractor Media Page Templates were a great feature and time saver. The templates helped us write our content and keep it streamlined. If gave us a good frame of reference in regards to writing out what we do, what we specialize in, etc.
Our favorite feature of our Protractor website is definitely the Contact Us Page! It is super simple. It's so much easier to email potential clients back and it's great for the initial contact with our business. It is easier for people to contact us through our contact us page than phone calls. We try to push everyone to the website and to the contact page.
This entire website process has been a pleasure so far. From Martin's book to Instagram and the Protractor Podcast, it has really helped out our business and we have learned so much. Our website gets compliments constantly and it is completely different from everyone else in the area. Other landscapers have even reached out and complimented us! We are so thankful for Martin and the entire Protractor Media team!
If you are considering the Protractor Website System, just jump in. Get Martin and the Protractor Media team to design your website! You won't regret it!
Jim McCausland, Co-Owner
Get Started